Artistic collaborations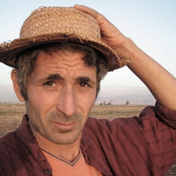 Toni Serra
Serra studied History of Art and Philosophy at the Universidad de Barcelona, video edition and aesthetics at the Film & Video Art in New York, and Communication Analysis at CUNY Brooklyn College. In 1989 he started working in video as a form of reflection and critique of contemporary culture, and also as a means of personal questioning and exploration.
In 1992 he co-founded the OVNI archives where he still works doing research and programming events such as: "post sept 11th", "resistances", "colonial dream, autonomous zones". He has also organised the series of programmes known as ">transarab".
He started living in Marocco in 1998 and he has been working on a media archeology project called Los Archivos Babilonia (The Babylon Archives).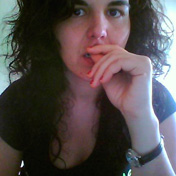 Silvia Nanclares
For some time, she has been going back and forth between playwriting, screen plays, critical fiction, albums for children and short stories. She studied Theater and Drama at the the Royal School of Dramatic Arts (Madrid). Two of her plays Diet (2001) and Little Brothers (2002) were published in 2001 and 2002. Her first collection of short stories, The South: A User's Manual appeared in 2009 and she is currently finishing her second collection. She has also written two books for children The Nap (2000) and At the End of (2010), both published by Kókinos.
She is also a living, breathing person and meanwhile, she manteins her blog.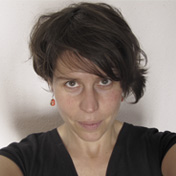 Nuria García Atienza
BA on History and MA on Film Studies. Her main interests are education and video. She has been working as an educator/coordinator of participatory video workshops with adults as well as kids. She has also been working in Sogecine, a film production company, in the script department and as a documentary filmmaker for the Spanish Canal + and Canal Sur for a few years. She is now involved in different participatory video workshops about urbanism and local identity.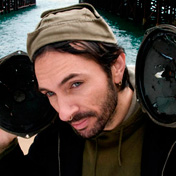 Filastine
Grey Filastine is an audio-visual artist born in Los Angeles, based in Barcelona, and often nomadic. He composes a dense transnational bass music that collides the lowest frequencies of dubstep with the highest-level beat science, acoustic strings, voices, and lofi street noises.
The results are "Awesome and delicate… hybrids so fluent they defy classification" -Pitchfork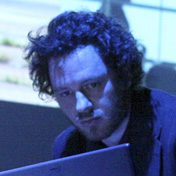 Chris Allen
Christopher Thomas Allen is the founder and Director of  The Light Surgeons, a multimedia production company spanning film, motion graphics, print, photography, installations, exhibitions and pioneering live audio visual performances. He established the group in the mid 90′s and began working with various club nights, independent  record labels and musicians developing a layered, analogue approach to  making visuals.
From these early roots in London's club culture scene, The Light Surgeons have evolved their own unique live cinema performances which have been showcased at museums and festivals  internationally.
Staff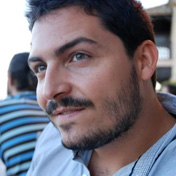 Rubén Díaz
Rubén Díaz researches, writes and teaches around communication, imagination, culture and education. BA on Media Studies, Digital Journalism and Master of Communications and Culture. He has studied at the Department of Hispanic Studies at the University of Birmingham (UK) and at Social and Cultural Anthropology at the University of Seville. One of the co-founders of ZEMOS98, also co-coordinates Doc Next Network -the core of the Youth & Media Programme of the European Cultural Foundation-, a unique movement of independent European organisations operating within the field of media and culture. Recent ongoing projects include an essay on the notion of expanded education as well as 'European Souvenirs'.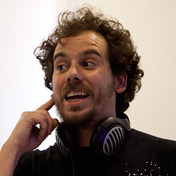 Benito Jiménez
Benito is a freelancer working as lighting designer and technician for drama and dance companies as well as flamenco and music bands. He has taken part of digital art exhibitions and architectonical projects (Over the Game, Cultura VJ) and is one of the co-founders of ZEMOS98 working as technical director of its annual Festival since 1998. He has also coordinated projects like Escena Mobile, Intervenciones en Jueves, Vulgaris-arte, Endanza, ZEMOS98 Gestión Creativo Cultural, Eutopía y radarq.net as a technician. He has been working on voluble.net since 1996, an art collective that develops and publishes sound and audiovisual mix projects, installations and laptop music, with whom he has participated in festivals and exhibitions like Walker ART center (Minneapolis), Borderhack (Tijuana/SanDiego), Transacciones/Fadaiat 04 (Tarifa/Tánger), Klubradio.com (Berlin), Música para Espías (Mexico DF), MNAC (Moscow).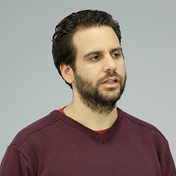 Pedro Jiménez
Co-founder of ZEMOS98. BA in Audiovisual Communication from the Universidad de Sevilla. Specialist in Education via Internet from the UNED, Certificate of Pedagogic Aptitude by the ICE at Universidad de Sevilla. Pedro researches, programming and teaches around live shows, imagination, culture and education.
As a sound.visual artist Jiménez has participated in exhibitions such as the attachment of borderhack 2.0 or big b[o]ther at the Walker Art Center. He has been working on voluble.net since 1996, an art collective that develops and publishes sound and audiovisual mix projects, installations and laptop music.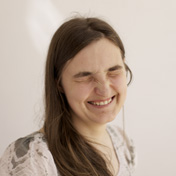 Agnieszka Salamończyk
Agnieszka Salamończyk – lives in Warsaw, Poland, works in Towarzystwo Inicjatyw Twórczych ę. Cultural anthropologist by education, youth trainer in the past, producer and Creative Commons fan in the present, art coach in the future. Likes cooking and riding a bike.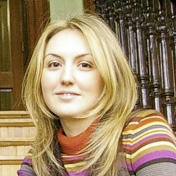 Gokce Su Yogurtcuoglu
Istanbul-based producer and director, currently leading MODE Istanbul Film and Digital Arts Initiative and representing in Turkey Doc Next Network. A graduate of Koc University's BA program in International Relations (Istanbul) and New School University's MA program in Media Studies and Certificate program in Film Production (New York), Su has been producing films, developing projects and organizing media workshops, master classes, screenings, exhibitions and gatherings in selected cities in collaboration with distinguished partners on local and international levels for ten years. Su had previously worked at the New York headquarters of RES Media Group as Programmer and Production Coordinator of RESFEST, a global touring festival of innovative film, video and music, concurrently producing the festival's Turkish dates in multiple cities. Su had also worked as a journalist and published articles for the national Radikal newspaper in Turkey.